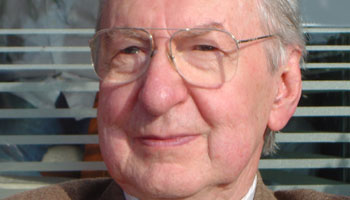 Konrad Ragossnig

Konrad Ragossnig was born in 1932 in Klagenfurt, Austria and studied with Professor Karl Scheit in Vienna.
His career began with the first prize award at the 1961 "Concours International de Guitare" in Paris. Since then, concert tours have taken him throughout the world and to prestigious festivals such as Salzburg, Vienna, Ossiach, Hohenems/Feldkirch, Ansbach, Berlin, Schwetzingen, Luxembourg, Festival van Vlaanderen, Paris, Ann Arbor and Osaka, amongst others.
He has made a large number of radio and TV performances and has produced over 60 records and CD recordings for renowned classic labels. Among the many prizes he has been awarded are the "Grand Prix du Disque" and the "Edison Award". His six-part anthology "Musik für Laute" (DG/Archiv) was selected by the German record magazine "Fono Forum" for the "Guitar and Lute music" section as Record of the Century.
The recordings show a varied repertoire that ranges from lute music of the Renaissance to works of contemporary music for the guitar.
Konrad Ragossnig has a particular predilection for guitar chamber music, which he performs with various musicians among them Peter Schreier, Kurt Equiluz, Peter-Lukas Graf, Hans-Martin Linde, Werner Tripp and Thomas Ragossnig as well the Bern String Quartet, the Prague String Quartet and the Kyndel String Quartet Stockholm. He has performed in concert as a soloist with famous symphony and chamber orchestras in Austria and abroad. Konrad Ragossnig has published approximately 70 music editions.
From 1964 to 1983 he taught at the Music Academy in Basel. In 1983 he was offered a chair as full professor at the University of Music and Performing Arts Vienna. From 1989 to 1997 he was also guest professor at the Conservatoire Zürich and held many master classes in several European countries, the United States and Japan. He is also a member of the jury at important international competitions, including Paris, Munich, Brussels/Walcourt, Geneva and Vienna.