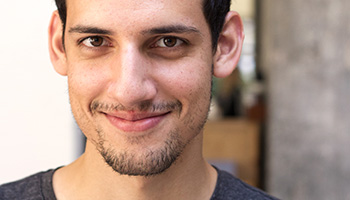 André Ferreira

Orignaly from Portugal, André Ferreira completed his bachelor degree with the highest mark and honor in Conservatorio Superior de Música de Vigo (Spain) with the prestigious teacher Margarita Escarpa. More recently, he studied in Akademie für Tonkunst Darmstadt (Germany) with Tilman Hoppstock and now does his Master degree in Universität für Musik und Darstellende Kunst Graz (Austria) with Paolo Pegoraro.
In his musical career, André participated in several Masterclasses with renowned teachers and won several national and international competitions such as: the 1st prize, Young Category – XI International Guitar Competition "José Tomás" Villa de Petrer (Spain, 2012); the Calendura Prize, X International Guitar Competition "Ciutat d'Elx" (Spain, 2012); the 1st prize, International Guitar Competition in Leiria (Portugal, 2011) or the Honorific Prize "David Russell" and Special Prize "José Tomás" (Spain, 2010).
André Ferreira already had the opportunity to give concerts in countries like: Spain, Belgium, Germany, Austria, and Portugal, not only as a soloist but also followed by an orchestra.