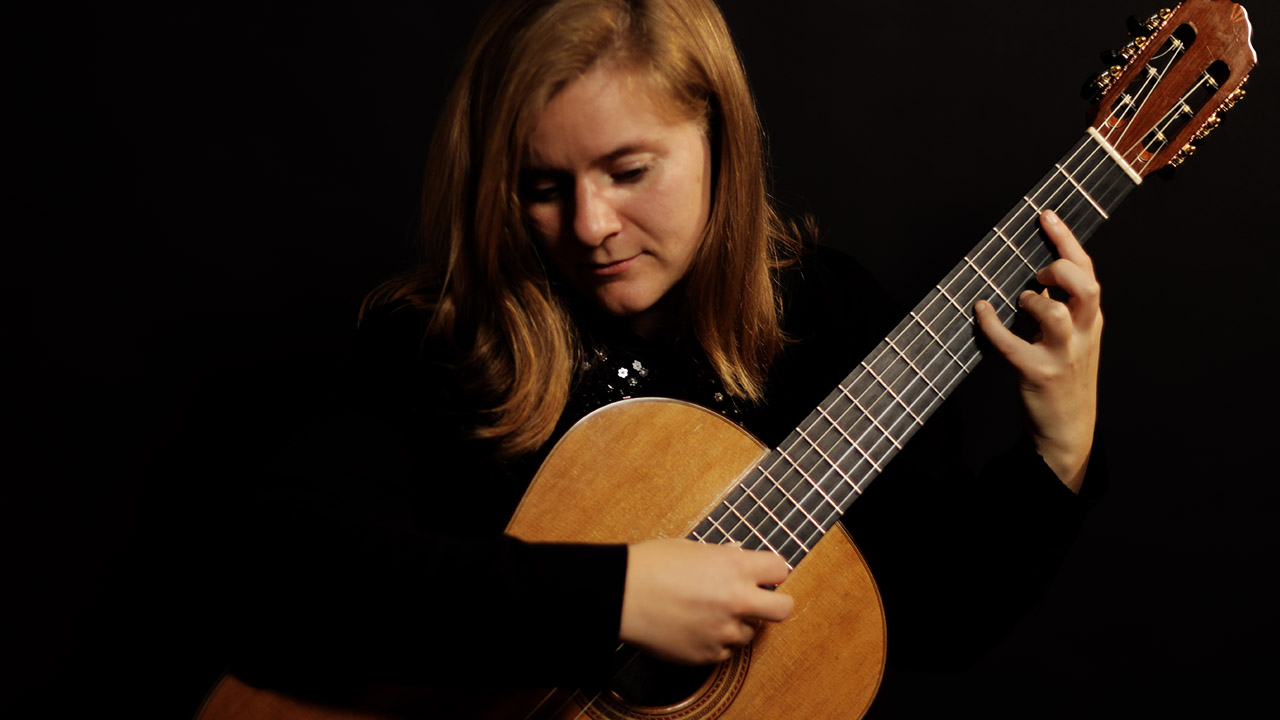 Kristina Vårlid
Kristina Vårlid (b. 1994) from Stavanger, Norway is already an internationally acclaimed classical guitarist after winning several competitions and awards. Among others she got the 1st prize in Antwerpen International Guitar Competition 2017, finalist and winner of the Koblenz International Guitar Academy Award at the Koblenz International Guitar Competition 2018 and finalist in Tokyo International Guitar Competition 2018. She was named the best music student in The Netherlands in 2017 when she won Grachtenfestival Conservatorium concours. In 2018 she became a part of the prestigious «Walk of Fame» at the Hanze University in Groningen.
Kristina is really fascinated by the big variety of sound you can produce with the guitar and she likes to explore and go beyond its limitations in dynamic, sustain and colors. As a musician she looks at music thinking everything is possible, she loves discovering new ideas with her creative approach to her repertoire and make it her own.
She got her first guitar when she was 6 years old, and started lessons at the age of 8. In 2013 she started her bachelor at The Royal Conservatoire of Scotland studying with professor Allan Neave, a year later she continued at the Prince Claus Conservatoire in Groningen, The Netherlands with Sabrina Vlaskalic as her teacher. She graduated her bachelor degree in 2017 with the highest mark and cum laude. She further continued her studies in Oslo with the artist diploma degree (diplomstudiet) at the Norwegian Academy of Music with professor Erik Stenstadvold and professor Otto Tolonen.
Kristina is very passionate about performing and thrives being on stage where she feels a very strong connection with the audience. She has given solo recitals in several major halls among others The Royal Concertgebouw in Amsterdam and Universitetets Aula in Oslo. She has also performed as a soloist with Bergen Philharmonic Orchestra, Stavanger Symphony Orchestra, Kristiansund Sinfonietta and Lithuanian National Symphony Orchestra.
Her debut album "An Idea" was released in May 2019 with the label Simax Classics and it has received excellent reviews. She currently teaches at the Prince Claus Conservatorium in Groningen.