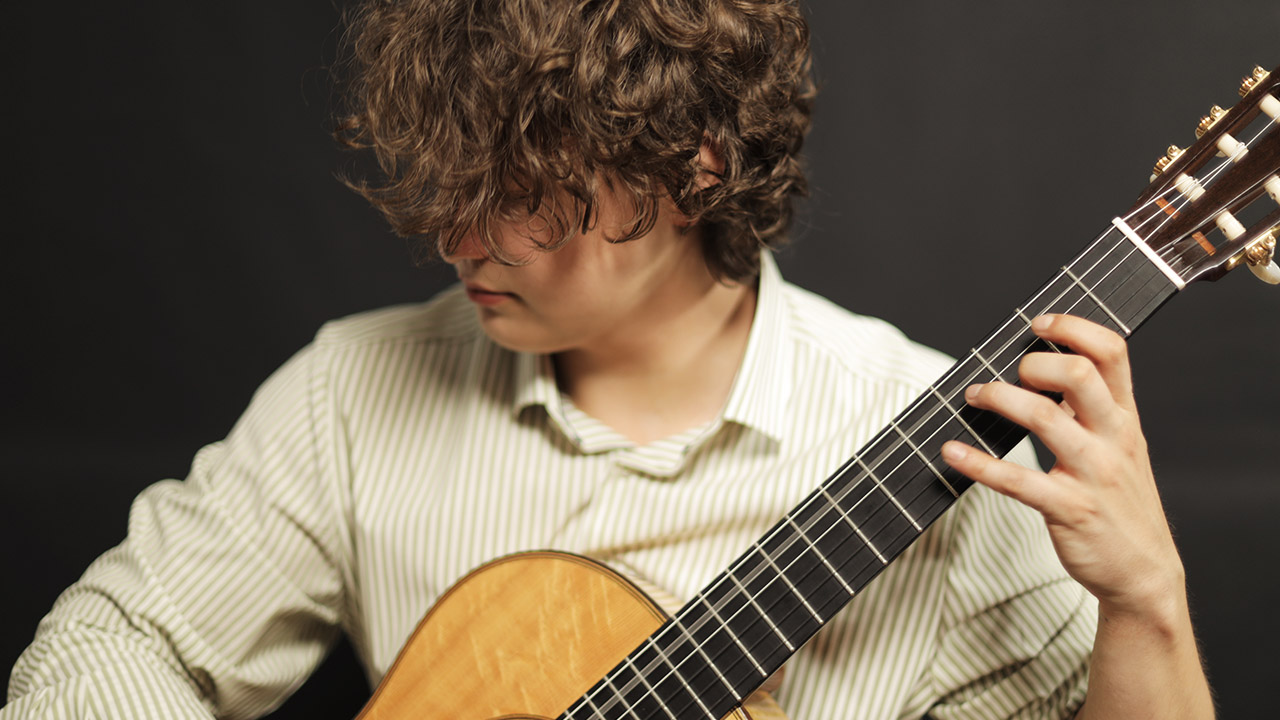 Valentin Novak
I live for the music and it is there for me!
The relationship with music allows me to give my "all" so that I can very well introduce and convey this enchanting world of music to others. Every person should have the chance to express himself and his emotions….music is the best way to do that!
Valentin Novak was born in Maribor, Slovenia. He watched his older sister play the guitar so attentively at the age of 5 that he learned to play the guitar himself when he was only 6 years old. His sister convinced him to take the next step: at the age of 14 Valentin Nowak started his career at the Conservatory of Music and Ballet in Maribor. He concentrated on the instruments guitar and double bass and played with many orchestras. Currently Valentin Novak is studying "Applied Musical Arts" under Dr. Tilman Hoppstock at the Akademie für Tonkunst in Darmstadt.