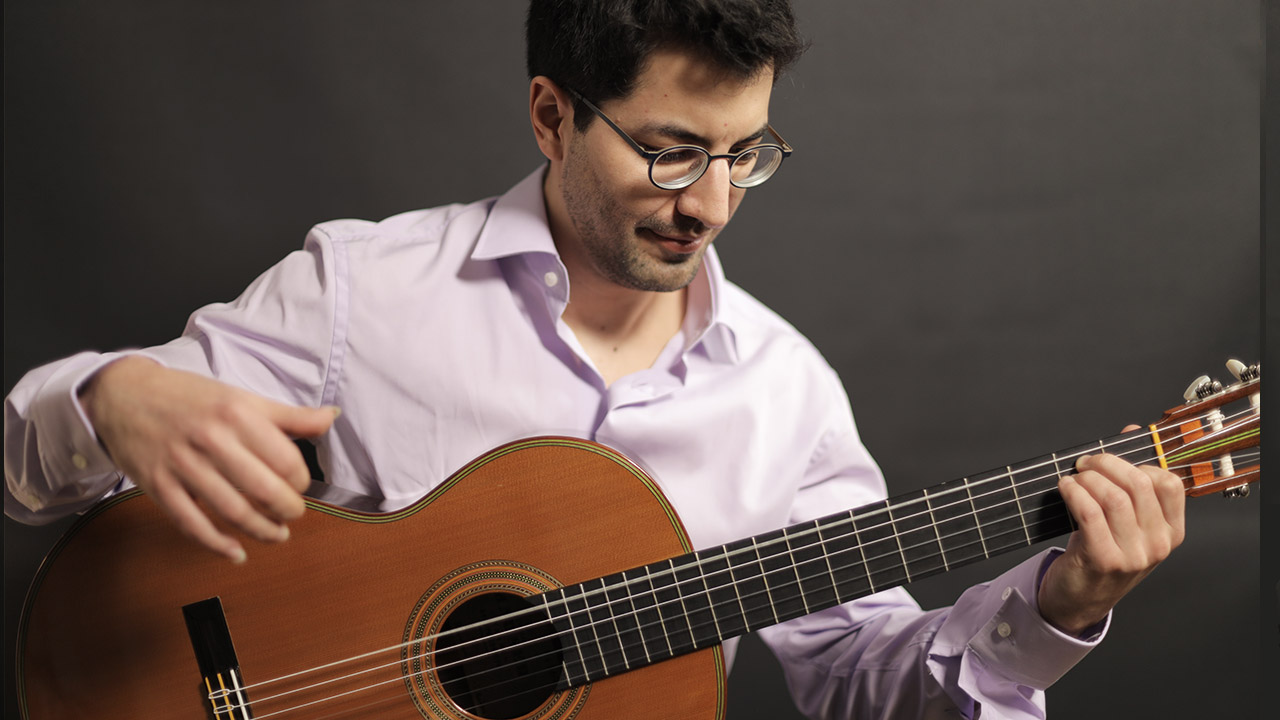 Andrés Madariaga
Andrés Madariaga Corvalán, born in Santiago de Chile, is the recipient of over 30 prizes in major national and international guitar competitions in Argentina, Austria, Bolivia, Brazil, Spain, Italy, Greece, Portugal, and Thailand. Among them are first prizes in the Vital-Medeiros Competition (Brazil, 2009), in the A.Montovani Competition (Italy, 2018), in the Asia Guitar Competition (Thailand, 2017), and in the Amarante international Guitar Competition (Portugal, 2018).
Recently, Andrés won a second place in the 2021 Miami International GuitART Competition (USA). Andrés also has also performed as soloist in Chile and internationally at various venues in Amarante, Buenos Aires, Barcelona, Bad Kissingen, Bangkok, México City, Morelia, Milan, São Paulo, and Salzburg.
He received his Bachelor of Guitar Performance from the Austral University of Chile in 2011 and his Master of Arts from the Mozarteum University in 2016, where he studied with Marco Tamayo.