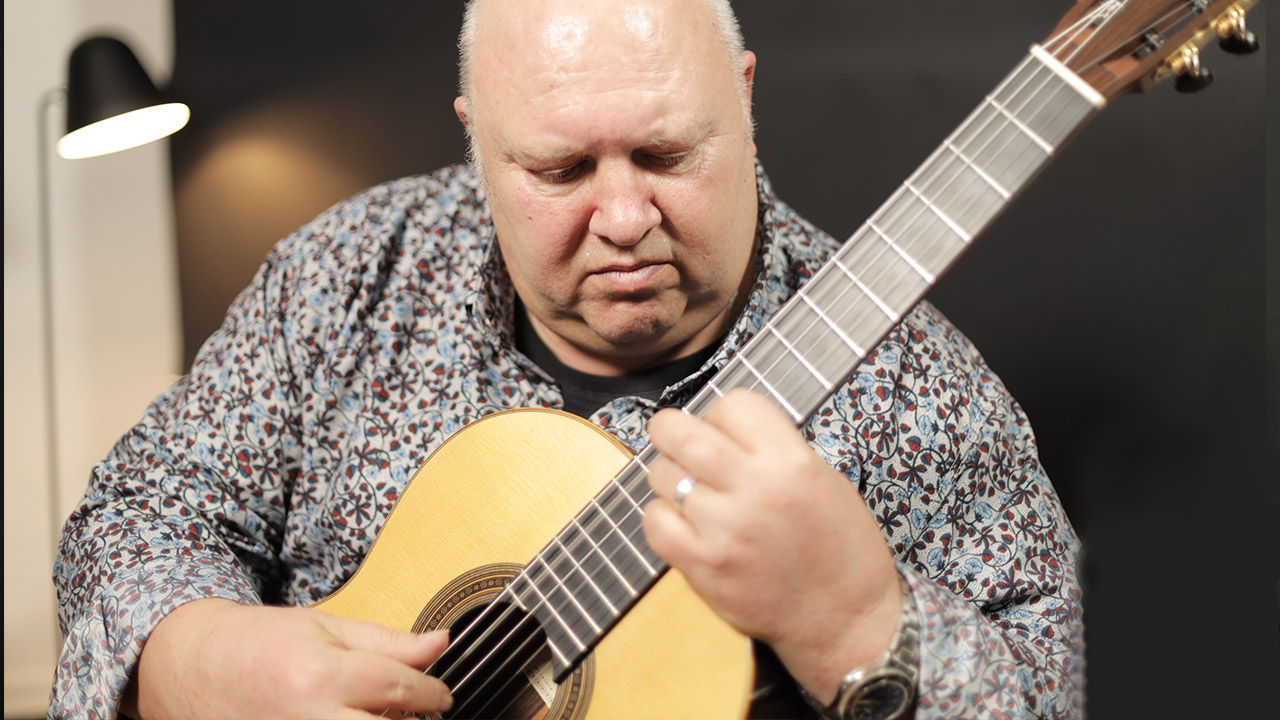 Frank Gertsmeier
Frank Gerstmeier studied school music, instrumental pedagogy, chamber music and completed his concert exam with Prof. Hubert Käppel in Cologne. While still a student, he began teaching, gave concerts and received his first engagements as a theatre, opera and studio musician. Since then Frank Gerstmeier has been at home in the music scene both as a soloist and in various ensembles. Through concert activities and master classes in Germany and abroad, he has become known nationwide.
He has taught at the Dortmund Music School since 1980 and at the Dortmund, Essen and Detmold Music Academies since 1989. For some years now, Frank Gerstmeier has also appeared as a composer in addition to his arranging activities. His works for guitar ensemble mainly express his pedagogical aspirations, while his solo works show a profound sense of sound and precise knowledge of the musical possibilities of his instrument. His works have been published by renowned publishers in Germany, e.g. Edition Margaux.
Since 2001 Frank Gerstmeier has distinguished himself as a conductor of guitar ensembles. He conducts festival ensembles at several important festivals. In addition to festivals in Paderborn and Iserlohn, he is a regular guest at the biennial World Youth Guitar Festival in England.
Recently, his interest has focused on the ukulele. He sees it as his greatest challenge to produce tasteful arrangements and original pieces in the smallest of spaces.