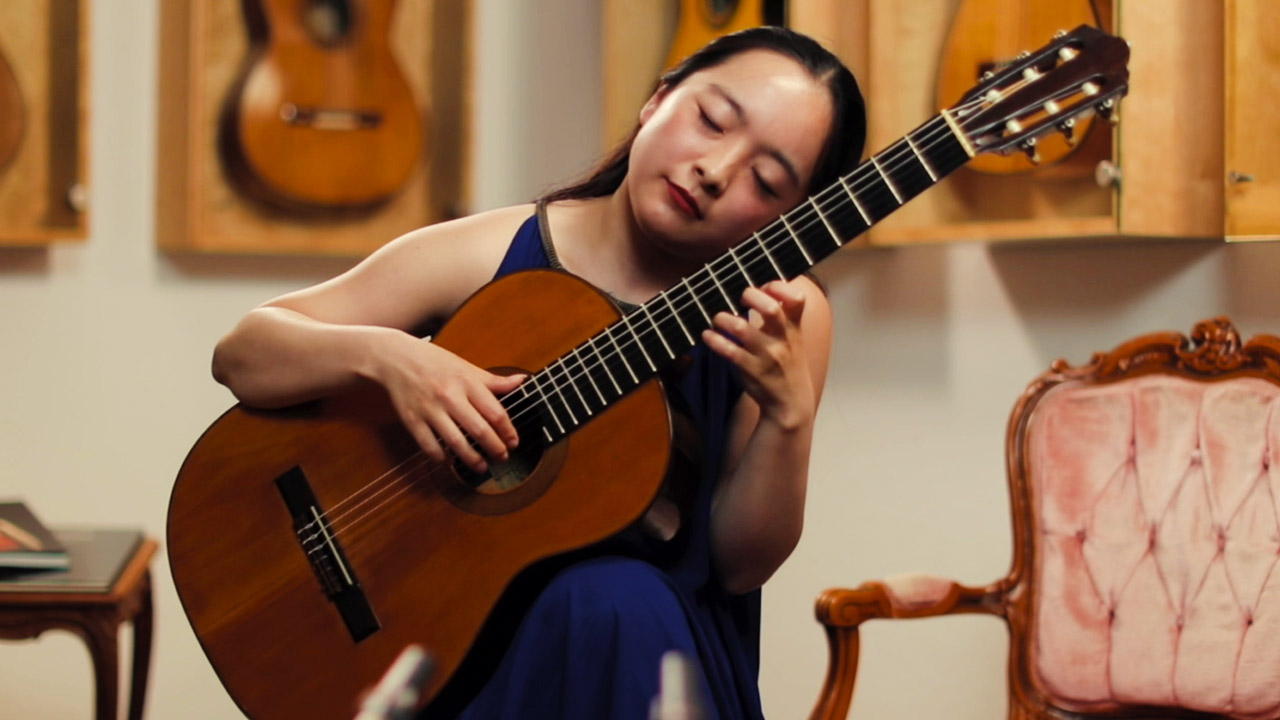 Kanahi Yamashita
Kanahi Yamashita was born in Nagasaki in 1997. Already in her early childhood she toured the USA, Europe and Asia with the Kazuhito Yamashita Family Quintet, which released two CDs, Kasane and Little Henny Penny finds love. At the age of 13 she gave her solo debut during a series of worldwide duo concerts with her father.
Since 2015 Kanahi lives in Berlin, furthering her musical education at the University of the Arts Berlin with Professor Thomas Müller-Pering, obtaining her Bachelors degree in 2018 and Masters degree in 2021, both with distinction. Following her graduation, she is currently undertaking a degree in vocal pedagogy in Berlin as well as her second Masters with Professor Björn Colell at the Nuremberg University of Music. In Berlin she also received years of intensive musical training from Carlo Domeniconi, which ultimately led to the CD ,,Carlo Domeniconi Selected Works VIII – Guitar solo: Kanahi Yamashita", which was released in 2021. She regularly gives solo and chamber music concerts, including in the great hall of the Konzerthaus Berlin, and is invited as a soloist to international festivals.
In 2016 Kanahi received a scholarship lasting three years from the Yamaha Music Foundation, and in 2020 from the Rohm Music Foundation. She was a semi-finalist at the 66th ARD Music Competition in Munich in 2017. She has won various competitions, including the German Guitar Prize 2019 in Darmstadt and 2nd prize at the 10th Int. Martinez Guitar Competition Iserlohn 2021.
Link: https://kanahi.de/