Departure:
This year, Jonathan and Manuel, two members of the Siccas' team, had the opportunity to attend Roma Expo Guitar 2023, held in the heart of Rome. This trade show is organized by the Chitarra In Association and aims to showcase the finest of Italian Classical Guitar Making, from up-and-coming makers to legendary and world-renowned Italian guitar makers.
To reach the event, we had to leave Karlsruhe early in the morning at 6 am to catch our flight from Stuttgart airport to Rome. Unfortunately, we were stuck in a traffic jam due to a burnt truck ahead of us. Worried that we would miss our flight, we immediately began to reschedule, but to our relief, we arrived at the airport just 10 minutes before the check-in desk closed.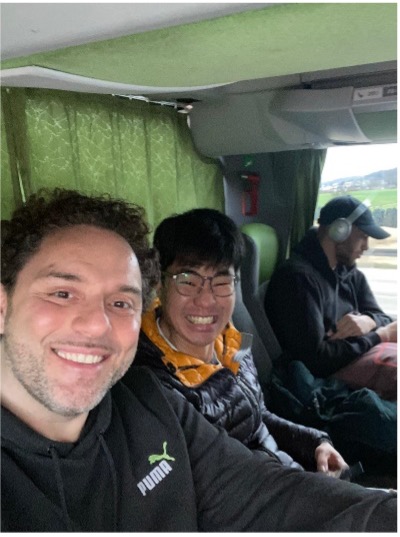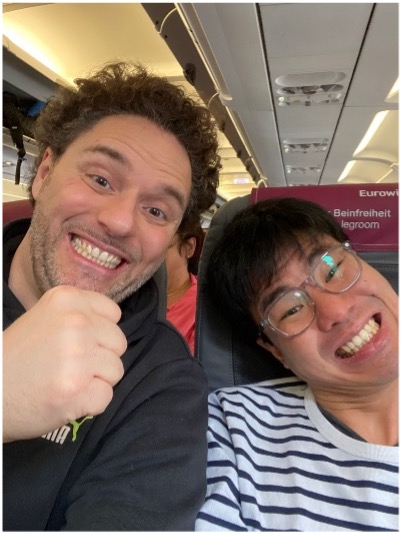 Once we landed in Rome, we had some time to work from our hotel before heading out to enjoy the city's magnificent atmosphere and spent the rest of the day strolling around the beautiful Rome.
Day 1:
Our journey to Piazza della Pilotta began early in the morning, and despite our best efforts, we found ourselves lost in the winding streets of Rome. We're still debating whether it was Manuel's GPS that led us astray, but we eventually made it to the expo ahead of schedule. We were eager to catch up with our partners and guitar-maker friends, and we wasted no time in doing so.
Soon after, we attended Gabriele Curciotti's guitar comparisons, and we were blown away by the exceptional quality of the instruments on display. The entire day was a blur of catching up with old friends and getting to know new, talented guitar makers. And, of course, we couldn't resist indulging in some instrument purchases along the way 😈.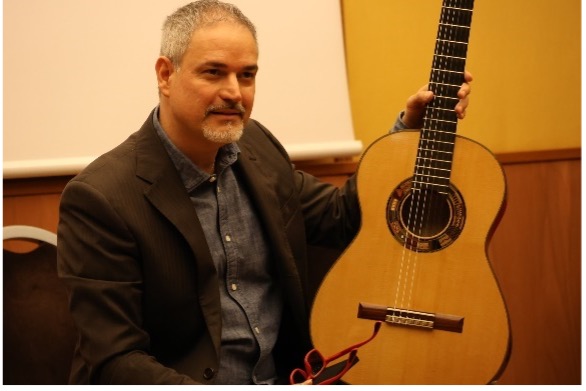 Gabriele Curciotti during the guitar comparison.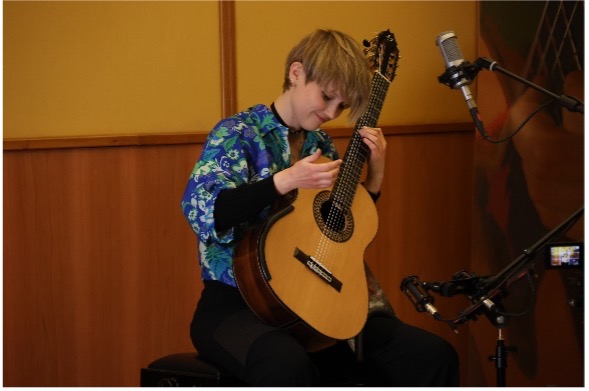 The expo day 1 ended with an amazing concert by Stephanie Jones, truly one of a kind guitarist.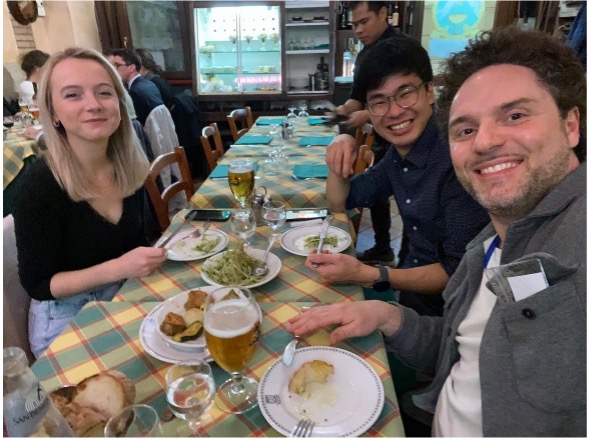 Later that night, we went for dinner with our friend, Alexandra Whittingham.
Day 2:

Today has been exhilarating for us here at the expo as we've delved into the realm of guitar making. Our main goal was to explore various possibilities of collaboration with talented guitar makers, and boy; we discovered some real gems! We're thrilled to announce that we will now represent some of the most incredible guitars at Siccas Guitars. As we wandered through the exhibits, we were struck by these artisans' sheer talent and creativity. From the intricate designs to the impeccable craftsmanship, it was evident that each guitar maker had poured their heart and soul into their creations. We're delighted to have found so many talented guitar makers to work with, and we can't wait to showcase their work to our customers. It's been a productive day, and we're thrilled to share some photos of the guitar makers we'll collaborate with. We believe that music can bring people together, and we're honored to have the opportunity to promote and support these skilled artists. Stay tuned for more updates from Siccas Guitars as we continue to pursue our passion for music and guitar-making!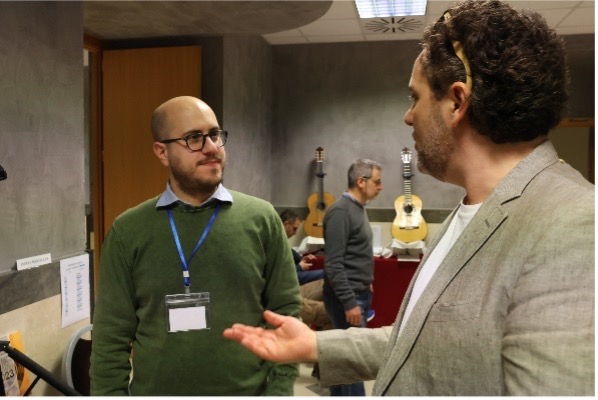 Manuel Luchena with Andrea Marcellan
Jonathan with Gabriele Lodi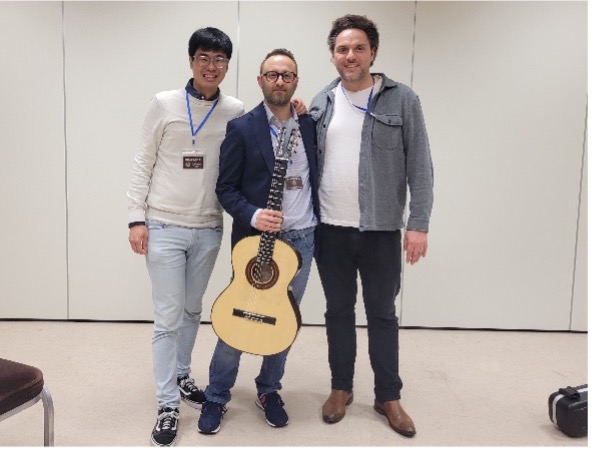 Amazing guitar by Giacomo Guadagna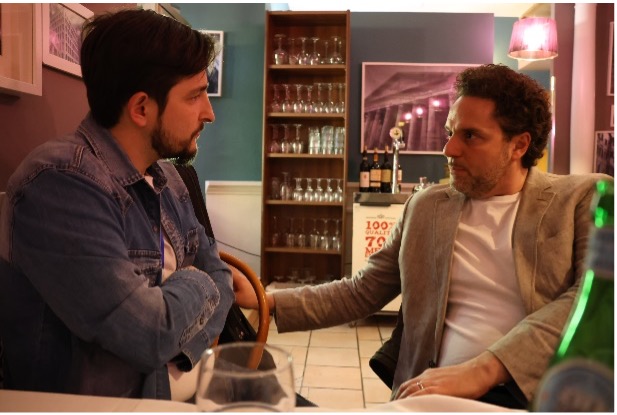 Some serious talk with Antonio Marchese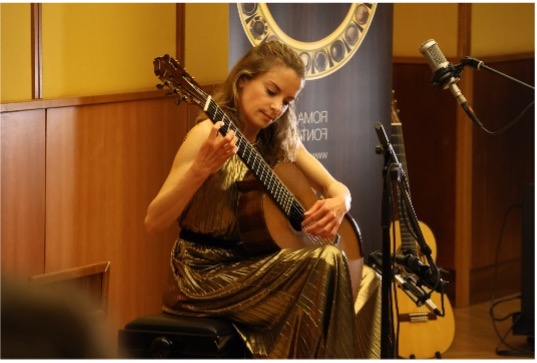 The day ended with an amazing concert by our dear friend Ana Vidovic. As usual, we were blown away by her performance.
Day 3:
The highlight of the day was undoubtedly Alexandra Whittingham's stunning performance, where she presented all of the REG 2023 special edition guitars from each guitar maker who participated in REG 2023. It was an absolute feast for the ears and the eyes! Watching Alexandra play was truly a sight to behold. She expertly brought out the unique tones and characteristics of each guitar, and we couldn't help but be mesmerized by the beauty of both the instruments and the music. As the event drew to a close, we couldn't help but feel a sense of gratitude for the opportunity to work with such incredibly talented individuals. We're excited to continue our collaborations with these guitar makers and to bring their stunning creations to our customers.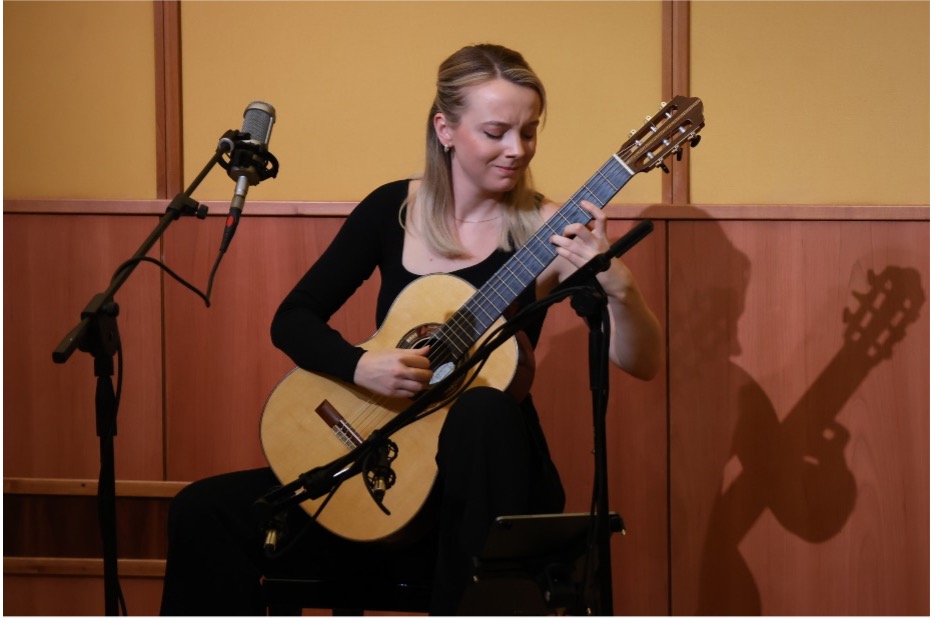 Last Day:
Well, our interesting journey did not end on this day. Our flight got canceled due to the strike in Germany. So, we extended our stay in Rome one more night and enjoyed this magical city. We are looking forward to attending the next edition of REG. CIAO!