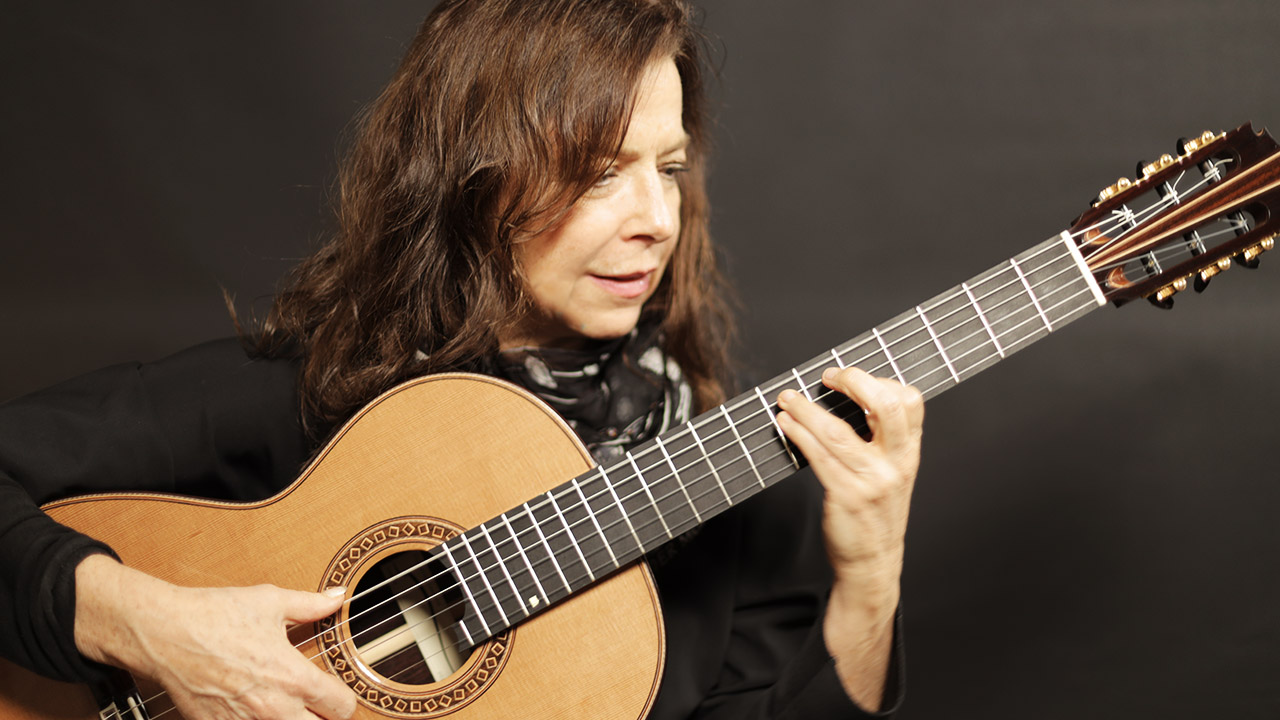 Dale Kavanagh
Zwischen 1986 und 1988 war sie Preisträgerin des spanischen "Segovia-Wettbewerbs", des italienischen "Gargnano-Wettbewerbs", des Schweizer "Neuenburg-Wettbewerbs" und Gewinnerin des ersten und des Sonderpreises des finnischen "Scandinavian International Guitar Competition".
Dale Kavanagh studierte an der Acadia University, der Dalhousie University, der University of Toronto und dem Banff Center in Kanada und schloss ihr Studium mit dem Solisten Diplom an der Musik Akademie der Stadt Basel bei Oscar Ghiglia in der Schweiz ab.
Dale Kavanagh konzertiert international als Solistin und in Konzerten mit Orchester. Sie ist auch Teil des Amadeus Guitar Duo mit dem deutschen Gitarristen Thomas Kirchhoff. She has given over one thousand recitals in more than forty countries, and is a regular recitalist and teacher in music festivals throughout Europe, North and South America, and Asia.
Als Gastsolistin mit Orchestern konzertierte sie u.a. mit dem Prager Kammerorchester, dem Gewandhausorchester Leipzig, dem Würtemberger Kammerorchester, den Philharmonischen Orchestern von Ankara, Izmir und Antalya, dem Edmonton Symphony Orchestra und der Thüringen Philharmonie Gotha.
Dale Kavanagh ist Professorin für Gitarre an der Musikhochschule Detmold. Sie war von 2003-2010 "Musician in Residence" an der Acadia University.
Dale war seit 1999 Exklusivkünstlerin bei Hänssler Classic, was ihr die Aufnahme von siebzehn CDs ermöglichte. Jetzt ist sie eine Naxos-Künstlerin und weitere CDs sind in Arbeit. Sie hat hervorragende Kritiken in vielen internationalen Magazinen erhalten, darunter Acoustic Guitar, Classical Guitar Magazine, Fono-Forum, Hi-Fi-Vision, Gendai Guitar, Gitarre & Laute, La Cahir de la Guitare, Musikblatt, Staccato, Soundboard Magazine, Gitar och Luta.
Dale ist derzeit sehr mit dem Komponieren beschäftigt und hat kürzlich Stücke für den Marlow International Guitar Youth Competition, Aniello Desiderio, Costas Cotsiolis, Giampaolo Bandini, Emma Rush, ChromaDuo, Irina Kulikova und viele andere geschrieben.
Link: https://kavanagh.de