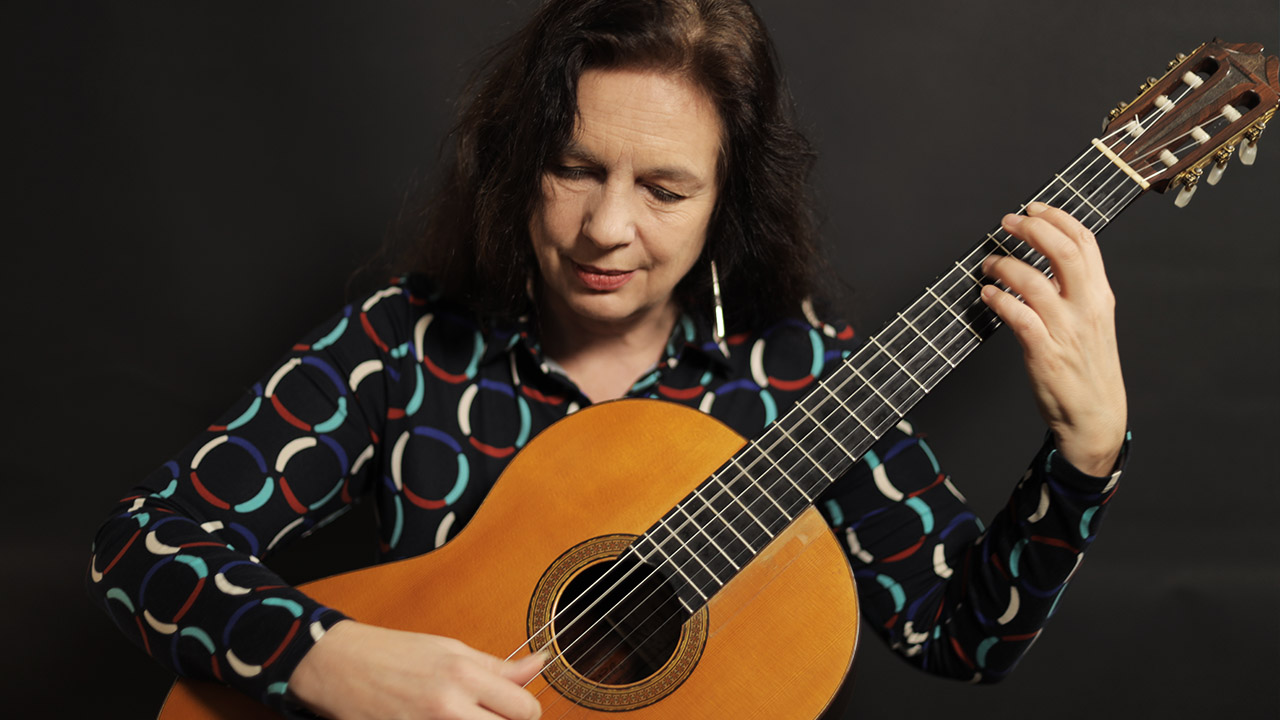 Nora Buschmann
Nora Buschmann was born in Berlin. After studying classical guitar at the Franz Liszt Conservatory in Weimar, she continued her studies in the solo performance class of Hubert Käppel in Cologne. Furthermore she attended master classes with the virtuosos David Russell, Oscar Ghiglia and Thomas Müller-Pering among others.
Nora Buschmann is one of the most important international classical guitar soloists today. She frequently receives invitations to renowned festivals, performs with orchestras, gives master classes and works as a juror. She is actively involved in communication with the most significant contemporary composers for classical guitar, regularly performing their work.
One distinct element is her unique approach to expanding the usual classical guitar repertoire. For more intensive study of new musical realms, she spends as much time as possible within the foreign environment, to experience the music entirely in its given context, before making it a natural part of her own musical world. For instance she lived in Thessalonica for several years, and explored the guitar music of Latin America through extensive touring. Results are albums like 'Suite Orientale' and 'Apassionata Latina'.