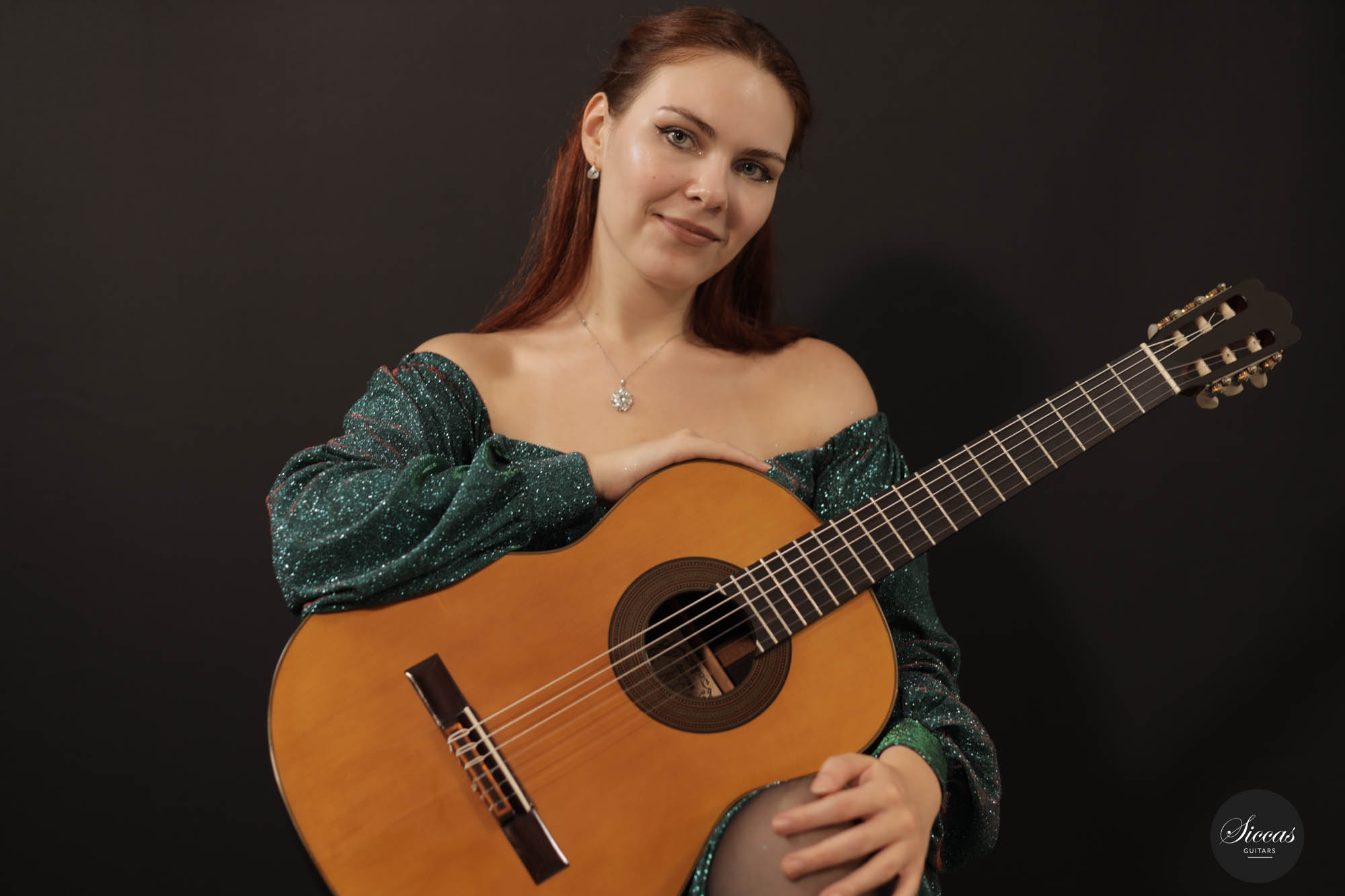 Vera Danilina
Vera Danilina: A Rising Star in the World of Classical Guitar
Born in Penza, Russia, in 1999, Vera Danilina has rapidly established herself as one of the most talented and promising classical guitarists of her generation.
Early Beginnings and Achievements
Beginning her studies at the tender age of 5 under the guidance of Olga Odrina in Penza, Vera's talent was clear from the outset. Her dedication led to winning the international competition Guitar Gems in Israel in 2011, followed by a first-place finish in Brno, Czech Republic, in 2012.
Dominance in Russian Competitions
Vera's achievements extend far beyond her international wins. She has swept nearly all prestigious guitar competitions in Russia, proving her excellence in her home country.
International Success and Acclaim
Joining the class of Professor Vladimir Mityakov at age 16, Vera continued to flourish. Her studies at the Glinka Conservatory in Nizhny Novgorod are a testament to her commitment to musical excellence.
Her performances are marked by brilliant technique, beautiful sound, and stage-ready presentation, leaving audiences breathless. Despite her young age, Vera's successful experiences with orchestras in both competitions and concerts are impressive.
Touring and Recent Achievements
Since 2015, Vera has been captivating audiences with solo concerts across Russia and has even performed successfully at a classical guitar festival in Crivoclat, Czech Republic, in July 2017.
Her recent accolades include:
2nd Prize, A.Frauchi Competition (Moscow, 2015)
2nd Prize, Andres Segovia Competition (Spain, 2020)
Grand Prix, Russian Guitar Music (Moscow, 2020)
2nd Prize, Primavera de Viseu (Portugal, 2020)
3rd Prize, Altamira International Virtual Guitar Competition (Hong Kong, 2020)
1st Prize, Florida Guitar Foundation Competition (USA, 2021)
1st Prize, ALTAMIRA (Den Haag, Netherlands, 2021)
1st Prize, 30th International Guitar Competition Iserlohn (Germany, 2022)
1st Prize, Concorso di Chitarra Classica "Michele Pittaluga" (Italy, 2022)
A Bright Future Ahead
With a blend of talent, passion, and dedication, Vera Danilina represents the future of classical guitar. Her achievements, performances, and growing international recognition affirm her position as a must-watch artist in the world of classical music.