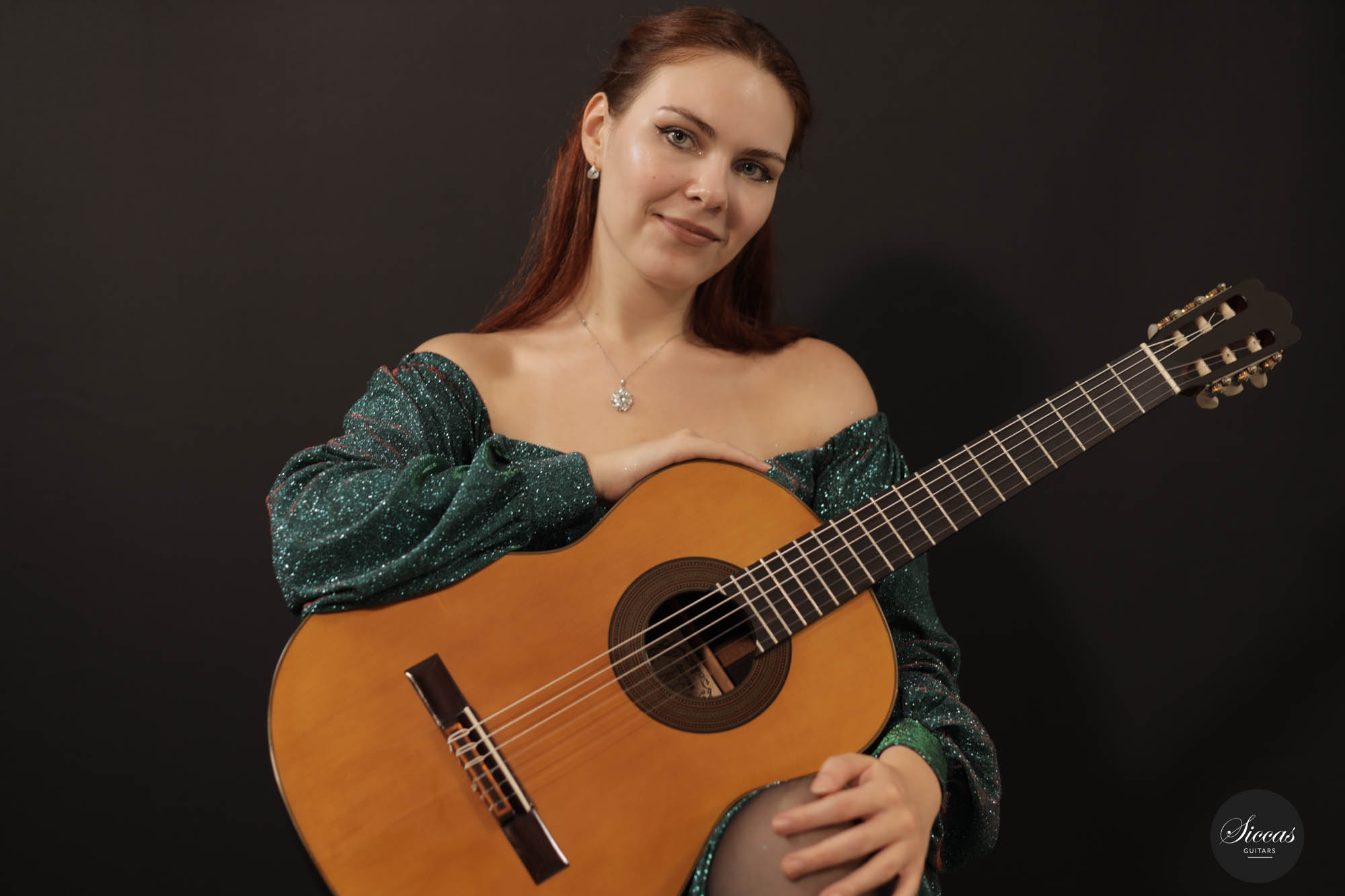 Vera Danilina
Vera Danilina was born in 1999 in Penza (Russia). From the age of 5, she began her studies in the class of Olga Odrina in Penza. In 2011 she won in the International competition Guitar Gems in Israel(youth group), in 2012) – 1-st prize in International competition in Brno( Czech Republic).
Vera has won almost all the most prestigious guitar competitions in Russia. She already has victories at international competitions abroad. At the age of 16 she entered the class of Professor Vladimir Mityakov. Vera is currently continuing her studies at the Glinka Conservatory in Nizhny Novgorod.
Brilliant technique, beautiful sound, stage presentation of the material make her performances stunning . Despite her youth, Vera Danilina has a successful experience of performing with the orchestra, both in competitions and in a concert setting.
From 2015 Vera comes forward with solo concerts in the cities of Russia.
In July 2017 with success cameforward in Czech Republic on a festival classic guitar in Crivoclat.
2015 2nd prize at the А.Frauchi competition (Moscow)
2020 2nd Prize Andres Segovia competition (Spain)
2020 Russian guitar music (Grand Prix, Moscow)
2020 Primavera de Viseu (2nd prize, Portugal)
2020 Altamira International Virtual Guitar Competition (3rd prize, Hong Kong)
2021 Florida Guitar Foundation Competition (1st prize, USA)
2021 The Hague — ALTAMIRA (1st prize, Netherlands)
2022 1st prize at the 30th International Guitar competition Iserlohn (Germany)
2022 1st prize at the Concorso di Chitarra Classica "Michele Pittaluga" 2022 (Italy)