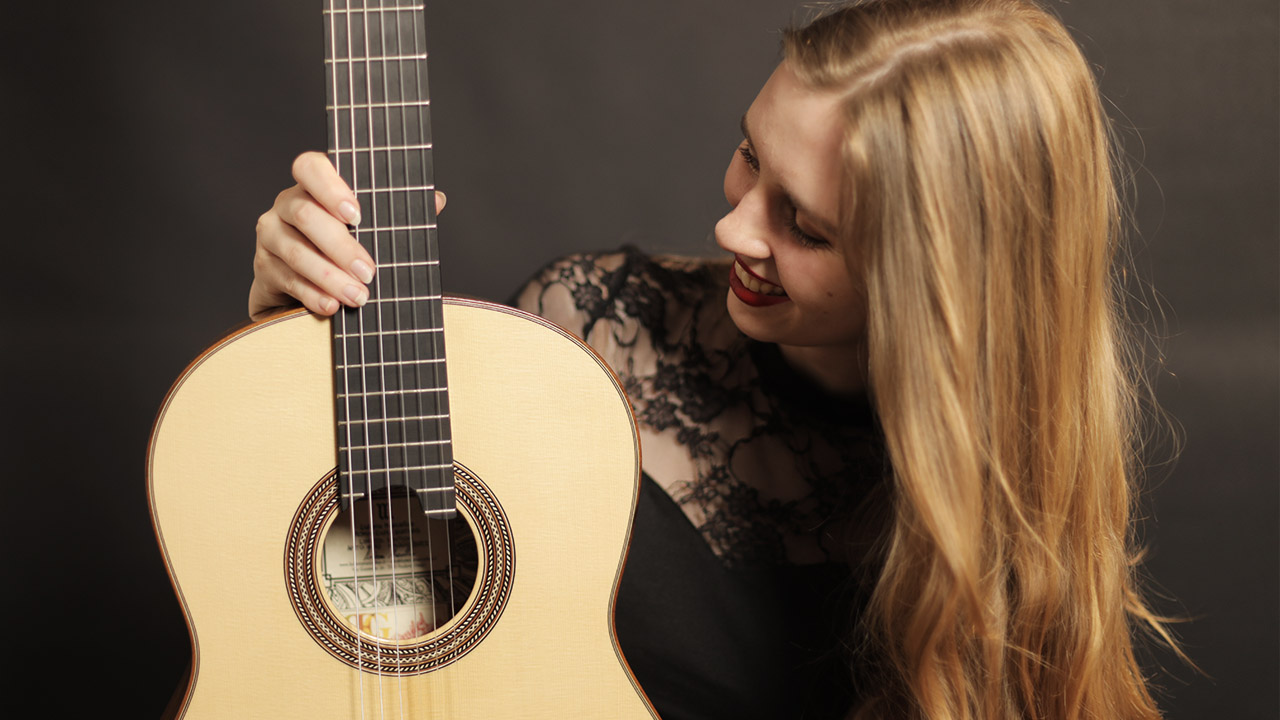 Iva Kosic
Iva Kosić: The Rising Star of Classical Guitar
Iva Kosić, an extraordinary classical guitarist from Belgrade, Serbia, has been making waves in the world of music. Her passion for classical guitar, impressive online presence, and inspiring journey has captured the hearts of many.
A Musical Beginning
Born in the capital city of Serbia, Iva's musical journey began at the young age of 8. She started with the violin at a local music school but soon found her true calling in classical guitar. Being raised in a family where her father was a self-taught guitarist, Iva was exposed to the guitar's melodies early on. She already knew well-known pieces even before taking up the instrument herself.
A Love for Classical Guitar
Iva's affection for classical guitar goes beyond mere playing. She cherishes the unique way the guitar is held, akin to embracing it, and the versatility it offers in producing different sounds and color variations. Her creativity thrives on the fact that a single note can have various expressions depending on how it's played.
Growing Online Success
One cannot overlook Iva's significant online following, something even she admits was unexpected. Her decision to post videos of her favorite pieces led to a rapid growth of 10k followers in just three weeks. The overwhelmingly positive response and the inspiration she provided to many to pick up the guitar have made her online journey a truly rewarding experience. Collaborations with other creators and partnerships with companies have only added to this success.
A Personal Connection to Music
Among her favorites is a tune from Hayao Miyazaki's film "Howl's Moving Castle." But the piece that holds the dearest place in her heart is the classical composition "Etude in E minor" by Francisco Tarrega. This piece was the catalyst that drove her to pursue classical guitar, and it made her fall in love with classical music when she was just 10 years old.
Traveling Dreams and More
Iva's travels are not just limited to her studies in Germany or visits to family and friends across different cities. Her dream destinations include the exotic island of Bora Bora, along with the vibrant countries of Cuba and Brazil, where she would love to perform.
Hopes for the Future
With plans to finish her Master's degree in Germany and continue her content creation, Iva looks forward to focusing more on her YouTube presence. Although the guitar is her main priority, she also has a keen interest in fashion, fitness, and content creation. She aspires to combine all these passions to continue inspiring others.
Conclusion
Iva Kosić's story is not just about talent and success; it's about passion, inspiration, and connection. Her love for classical guitar, her embrace of online platforms to reach a global audience, and her vision for the future make her a truly remarkable figure in today's music scene. Whether you are a music enthusiast or someone looking to be inspired, Iva's journey provides a beautiful blend of creativity, determination, and the pursuit of dreams. Her endeavors serve as a beacon for aspiring musicians, showcasing how love for an art form can translate into a life filled with melody and inspiration.